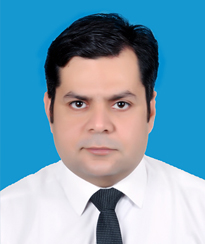 CAPT. AJAY HOODA

Designation: Senior Manager and Head of Simulator

Association with FMTI: Five years

Educational Qualification:
BSc ( Nautical )- Mumbai University.
Master (FG) : 2007.

Work Experience:


Capt. Ajay Hooda joined FMTI in May 2012 and is currently serving as Senior Manager and Head of Simulator Training at the Institute. He has an overall sailing experience of 15 years with Hong Kong based ship management companies.

He started in FMTI as a SMS trainer which required him to travel to new take over ships in the Group for setting up Company SMS and imparting training on board.

At FMTI, he has multiple roles - mentoring of deck officers sailing on Group ships, Course In-charge and faculty for various ECDIS courses and other classroom / simulator courses. He is an important member of the ECDIS support cell at FMTI and is on the Navigation Committee of FML.