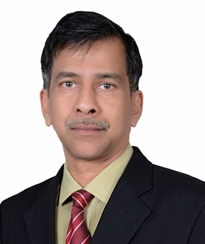 MR. DAVID D'SYLVA

Designation:Head Engineering - Department

Association with FMTI: Six years

Educational Qualification:
Marine Engineer Officer Class 1 (Motor)
Dangerous Cargo Endorsement for Oil.

Work Experience:


Mr. David D'Sylva has sailing experience of over 8 years on board Bulk Carriers, General Cargo, OBOs and Oil Tankers including VLCC Vessels. He has sailed on Tankers and Bulk carriers in senior rank positions.

He joined Fleet Management Limited in the year 2001 as a Technical Superintendent.

In the year 2008 he was assigned as a group head in the FML manning department and handled a mixed fleet for 3 years.

David D'Sylva joined Fleet Management Training Institute in the year 2011 and to date looks after the engineering courses.

He is an approved external examiner for MEO Class II and Class IV oral examination with MMD Mumbai.