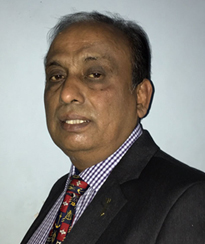 MR. AMITAVA SENGUPTA

Designation: Management Representative, Senior Manager

Association with FMTI: Five years

Educational Qualification:
D.M.E.T , (1969 - 1973)
First Class Engineer (Motor), 1978

Work Experience:


Mr. Sengupta passed out from D.M.E.T in the year 1973 with a first class distinction. He has sailing experience of over 18 years, including about 12 years as Chief Engineer. He has worked ashore for over 24 years which includes assignments as Class Surveyor and as Project Manager, dealing with finance and commercial matters.

He has worked for about 14 years in Kuala Lumpur in various responsible positions, of which 10 years were with a leading international ship owning company.

He joined FMTI on 1st February 2012 and took over as Management Representative in mid 2014. He is also In-charge for Company EMS training programme.