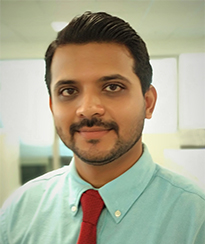 CAPT. ANAND BALWANT PATIL

Designation: Superintendent Training

Association with FMTI: Newly Joined

Educational Qualification:
Diploma in Nautical Science,
Master CoC (FG)

Work Experience:


Capt. Anand Balwant Patil passed out of T.S. Jawahar in the year 2001 and thereafter completed Diploma in Nautical Science, though distance learning program, from BITS Pilani. He has a sailing experience of about 15 years, mainly on Oil, Product and Chemical tankers. His expertise include chemical tanker operations.

This is his first teaching job in FMTI. He is a faculty in various deck courses at FMTI.