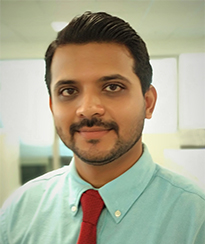 CAPT. ANAND BALWANT PATIL

Designation: Superintendent Training

Association with FMTI: Three Years

Educational Qualification:
Diploma in Nautical Science,
Master CoC (FG)

Work Experience:


Capt. Anand B. Patil passed out of T.S. Jawahar in the year 2001 and thereafter completed a Diploma in Nautical Science, though distance learning program, from BITS Pilani. He has sailing experience of about 15 years, mainly on Oil, Product, and Chemical Tankers. His expertise includes chemical tanker operations.

This is his first stint at shore and brings with him a sound knowledge of digital training. He is a faculty in various courses at FMTI.