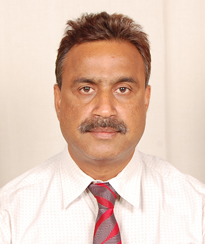 CAPT. B. P. SINGH

Designation: Manager Training

Association with FMTI: Two Years

Educational Qualification:
B.Sc. (Nautical Science) (Equivalent from Mumbai University)
Master (FG)

Work Experience:


Capt B P Singh passed out of T.S.Rajendra in the year 1985 completing a 2 year course in Nautical Science. He has a sailing experience of about 20 years primarily on bulk carriers and reefer ships.

He quit sea in 2004 and has been working ashore since then. Taking up different shore jobs, he finally settled into a training career and has nearly 7 years of teaching experience.

He is a faculty in various deck courses at FMTI.